Sustainability report
Since 2017, Wibax has produced an annual sustainability report, aiming to describe our work with sustainability, and our efforts to achieve Good Chemistry in everything from management to practical application. All sustainability reports are available in full here, alongside the annual reports.
Greenhouse gas inventory
Since 2020, a greenhouse gas inventory was initiated by Wibax Group Sweden. Since 2020, the inventory includes Wibax Group's Swedish operations, in 2021 our Finnish and Estonian operations also were included. The greenhouse gas inventory is made according to GHG Protocol, which is an international standard for greenhouse gas inventory.
Conducting a greenhouse gas inventory allows us to more clearly follow up on the emissions of our operations, and better document the areas of focus most important for reaching Wibax' sustainability target to reduce our total, fossil CO2 impact. The greenhouse gas inventory is summarized in Énglish, under GHG Inventory Report Synopsis 2022
Responsible Care
Wibax is a member of Responsible Care. Responsible Care is a global pledge from the chemicals industry to systematically engage in continuous improvement in the fields of safety, health and environmental efforts. The programme is built around a self assessment tool for businesses in the chemicals industry, to assist them in evaluating their work with business management, personal and environmental safety, improvements to chemicals management systems, and to influence business partners, engage stakeholders and contribute to sustainable development. The tool also helps identify areas of improvement for connected businesses, and enables large scale data collection and comparison within the industry, at national and international levels.
Ecovadis 
Wibax is connected to the Ecovadis platform for third party sustainability assessment. The Ecovadis assessment is based on an extensive questionnaire that requires the submission of documentation as proof – which is then reviewed and approved by Ecovadis. The assessment of Wibax' sustainability efforts is divided into environmental issues, laws and human rights, ethics and sustainable purchasing. Wibax' results are compared with other companies within the same field, at a global level, and also yield suggestions for improvement, that we can continue working with, and use to drive our improvement initiatives. Wibax' stakeholders can access our assessment through Ecovadis, to see a third-party supplier assessment.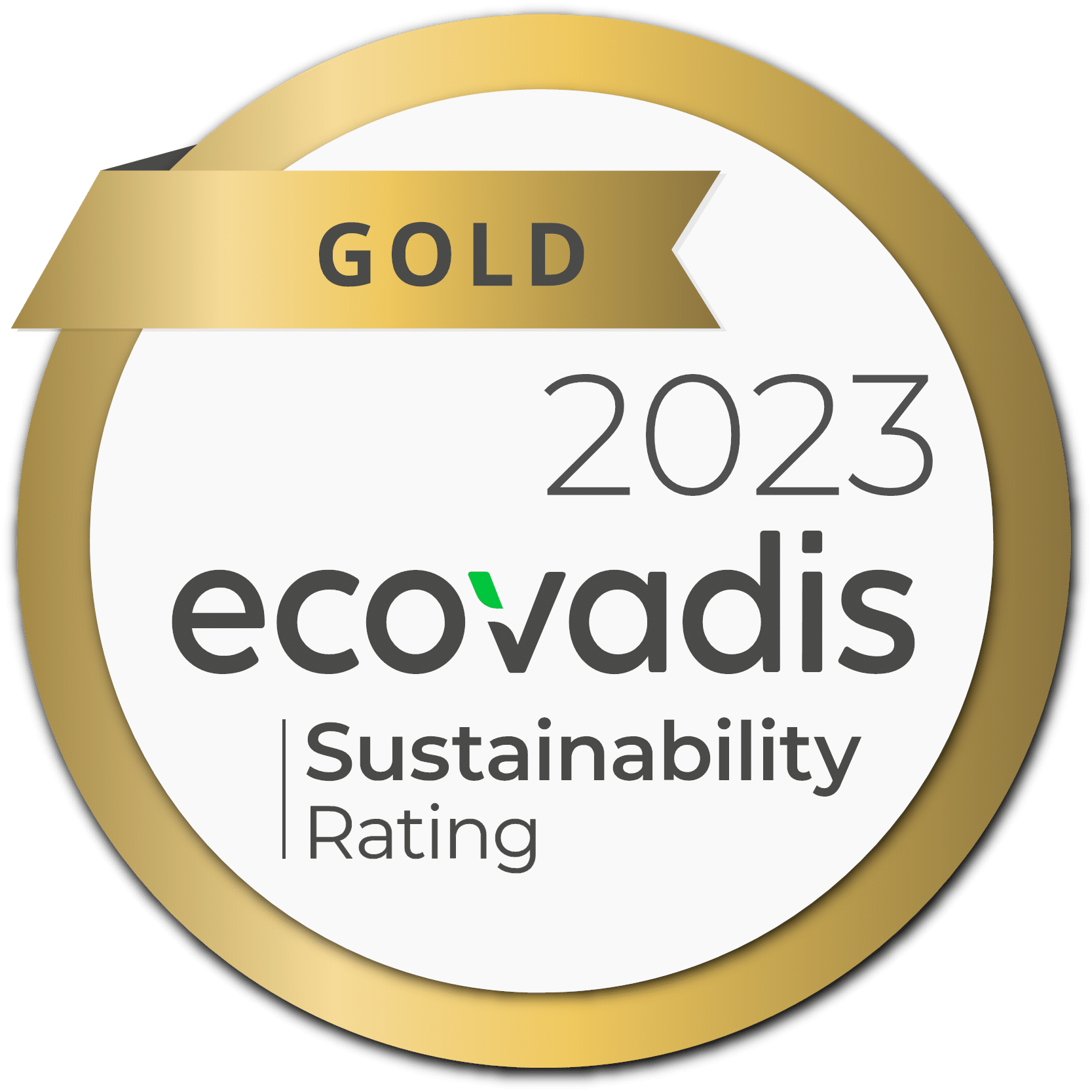 The latest assessment, in 2023, resulted in a Gold ranking where the results of Wibax Group placed us in the 98th percentile – you can see our ranking certificate here. The percentile ranking shows that Wibax' score was equal to or higher than 98 percent of the companies assessed by Ecovaids in our industry. To read more about the assessment of Wibax, visit the Ecovadis Sustainability Performance Overview. For more detailed information on Ecovadis' sustainability assessment of Wibax, contact your Wibax representative.