Here, a few employees describe their careers within Wibax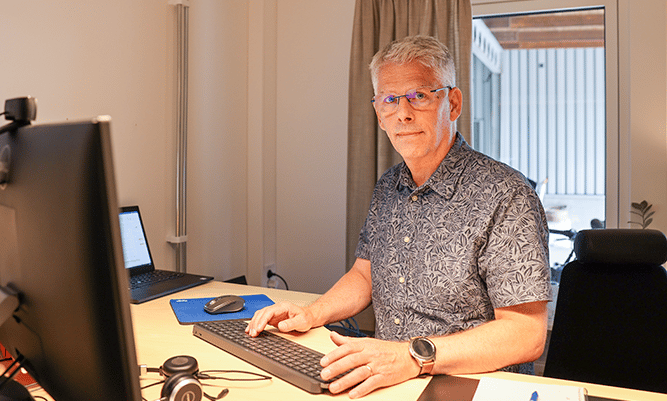 Niklas Ask, IT Operations Manager
We would like to introduce Niklas Ask, who works in the Wibax IT department. You have been working at Wibax for 15 years (as of 2022), but now we're of course curious about how it all began.
WHY DID YOU CHOOSE TO JOIN WIBAX?  "I worked as a consultant for Wibax and saw it as an interesting, inviting, family business. They were expanding, so I applied for the role of IT Manager and got it."
DO YOU REMEMBER YOUR FIRST DAY AT WIBAX?  "I remember that Jonas Wiklund, the Wibax Group CEO, introduced me as now being a Wibax employee. Most people already knew who I was, since I had been working here as a consultant.
WHAT IS THE BIGGEST DIFFERENCE BETWEEN YOUR ROLE THEN AND NOW?  "All in all, Wibax is now a much larger company, with more employees, more IT systems and more departments and functions."
WHAT DOES A TYPICAL DAY AT WORK LOOK LIKE?  "Part of my daily work is to ensure that all systems and networks work as intended, and that all servers are being backed up. It is also important that the integration of various systems works as intended.
WHAT IS THE BEST THING ABOUT YOUR JOB?  "That I have variety in my work, and that the company is moving ahead at full speed."
WHAT IS THE MAIN REASON THAT YOU HAVE STAYED WITH WIBAX FOR SO LONG?  "I really enjoy my work, and I have great colleagues and a pleasant work environment."
Thank you for everything you have done and are doing at Wibax, we hope you will remain for many more years!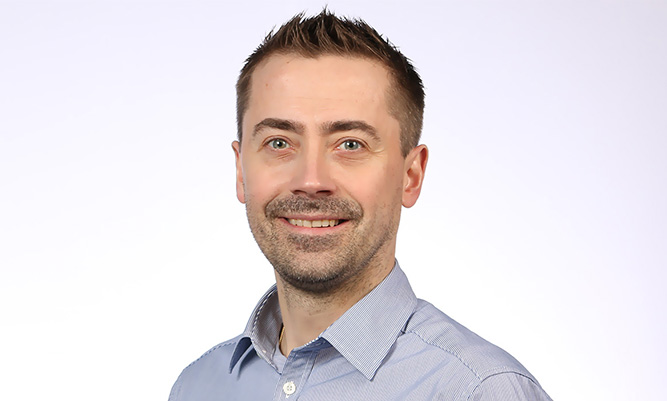 Lars Hedström, CFO Wibax Group
Lars works at the head office in Piteå and is a part of the finance department. "My main area is finance issues, invoicing and stock manage-ment. The days look very different as I have to quickly "change hats" and adapt to the com-pany I am working with at the time." When Lars began at Wibax 25 years ago, there were a total of around 10 employees in the entire company. Today, the Group consists of eight companies and a total of around 170 employees who are represented throughout Sweden as well as in Finland, Norway and Denmark.
"The best thing about my work is precisely that variation and the fast pace that is in the com-pany. The days go incredibly quick at the same time that my work is both challenging and educational. Wibax's expansion is continuing and that makes the future very exciting," says Lars Hedström.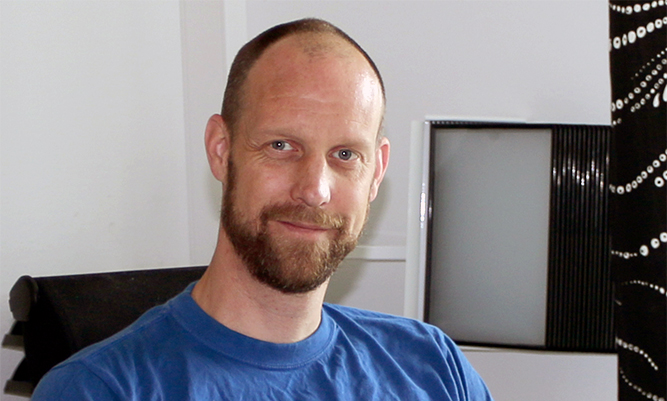 Nicklas Granberg, Supervisor Wibax Industrial AB
Nicklas has worked at Wibax since 2011. He now works as a supervisor at Wibax Industrial, our company that performs service and maintenance assignments for in-dustry. My work means that I go through on-going and upcoming projects, prioritise and allocate resources and coordinate the jobs with the client and manage material orders and invoicing. Nicklas ensures that those doing the work have access to the materials and equipment needed, which is important so that everything goes smoothly so the workers can focus on their jobs.
"The best thing about working here at Wibax is that every day is different. New challenges and conditions mean that it never gets boring," says Nicklas Granberg.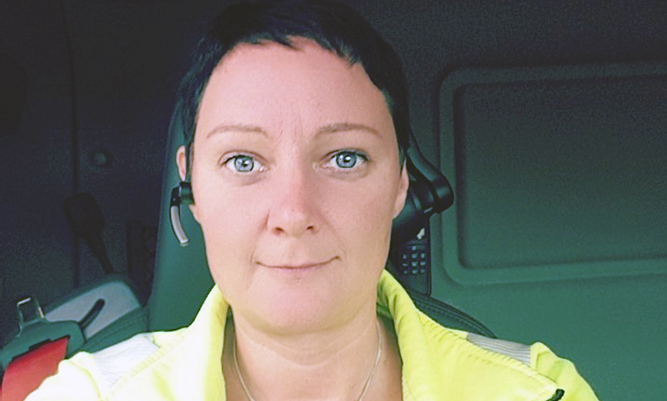 Malin Olsson, Driver Wibax Logistics AB
Malin began working at Wibax in the begin-ning of 2017 and is one of Wibax's more than 70 drivers. She works out of Wibax's terminal in Skutskär and delivers products to Iggesund, among others. Wibax has around 40 tank lorries and terminals throughout Sweden and Finland. "A typical workday begins with loading in the morning and then around two hours of driving to Iggesund. There I unload, which takes less than an hour. Then I continue on to Wibax's terminal in Skutskär and take another load to Iggesund. When this is done, I load up for the delivery the following day.
"I think the best thing about working at Wibax is that it is a calm pace, I never feel like I need to stress. And we also have a very good transport supervisor who is easy to talk to," says Malin Olsson.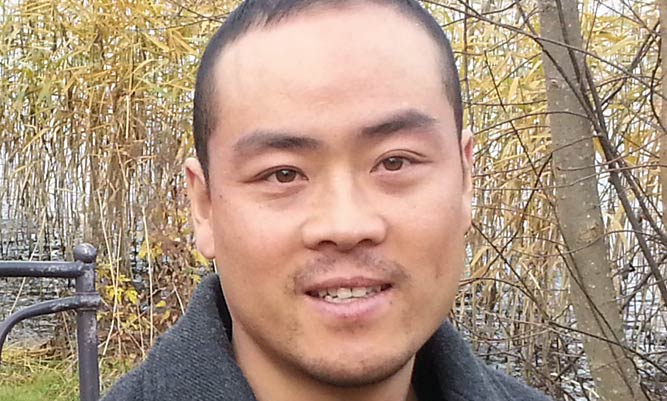 Yonghong Wang, Buyer
"I have worked as a buyer at WIBAX for just over 4 years, and am mainly in contact with the international market, where I buy in raw materials from China, Australia and Europe. I have recently moved from Piteå and am now working at WIBAX's office in Stockholm. WIBAX has experienced strong growth, not just when it comes to the figures in the annual report, but also with regard to the corporate attitude. WIBAX is more open to opportunities and has the courage to try new markets, even outside of Sweden. WIBAX has recently established an operation in Kotka, Finland, which is a good sign that WIBAX is beginning to grow internationally."